Utopía is an open source platform for community based newsrooms to manage their subscriptions

Features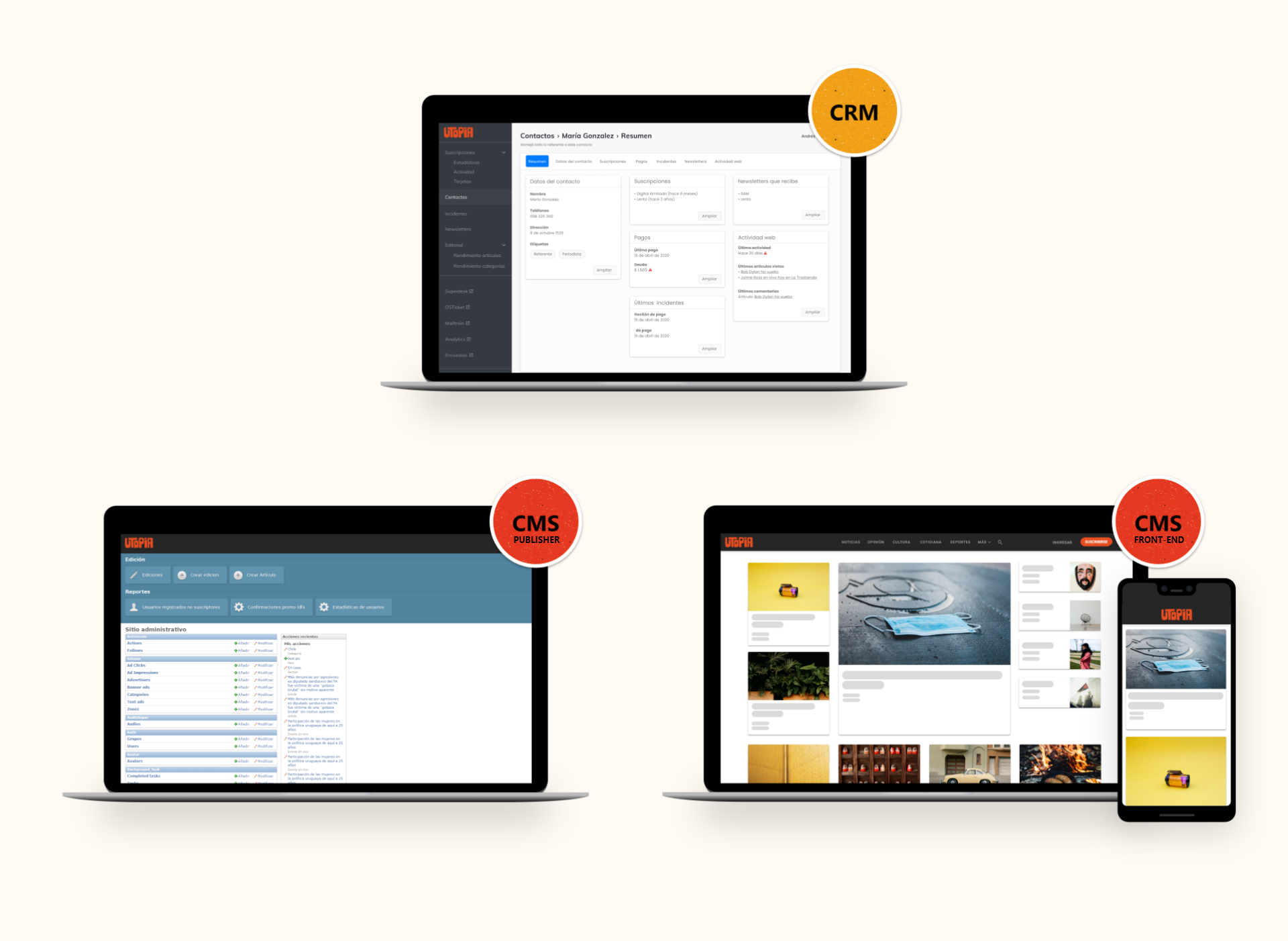 Why choose Utopía
Utopía offers a technological package that sustains the media practice by paid subscriptions or memberships, a content management model supported by an open knowledge community, tools for moderating participation of the audience, with the purpose of co-creating journalism with the community.

A project by la diaria
From la diaria we want to share with other media organizations our management experience and the tools developed with the help of our technical team. We expect to do so by releasing the project as free software with the goal of collaborating with other media companies and co-creating new solutions.
We are sharing 15 years of experience in managing a media cooperative, which is close to being 100% supported by our community.
Supported by

Utopía was one of the selected projects by Google News Initiative in Latin America to receive support from the Innovation Challenge Fund.

Utopía has the support of the Agencia Nacional de Investigación e Innovación del Uruguay through their Innovation Implementation program.
---
---